Just heard the fun news that the latest rainboot is now out with my "Sun and Moon" artwork on it – very FUN! Each pair of boots is sold with a collector card that has a picture of the original artwork paired with one of my poems.
Here is what it will look like: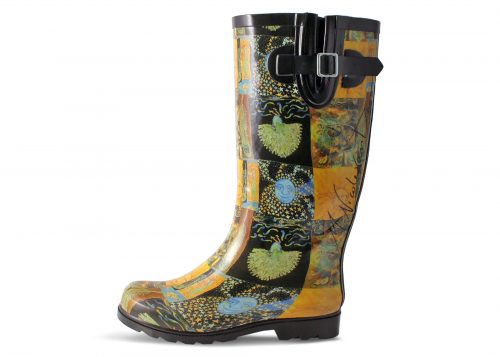 -and here is what the original artwork looks like: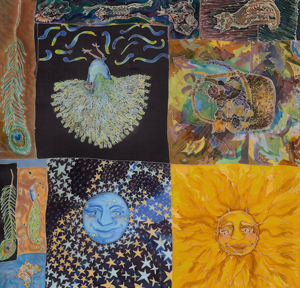 "Sun and Moon" has had a lovely history, including being included as part of a hospital permanent art collection and being licensed for collectible plates as well.