My first musical collaboration was because of the kindness and talent of Robin Frost, an international, award winning composer. Robin elected to put my poetry to music – working side-by-side with Robin in his amazing studio are some of my happiest memories. I owe quite a bit of my musical courage to him! Following is an example of one of our first bits of creative fun together. Robin Frost used my lyrics "House Cleaning Rag" to write the following ragtime song (and you can hear I won't win any awards for my singing)!
I have been so lucky to enjoy a few musical collaborations with brilliant musician Dr. Kenneth Kafka – here is an example of the wonderful music Dr. Kafka wrote for my "Moonlight" lyrics:
I've been thrilled and honored first to be interviewed by an award winning local TV station, and then to serve as a guest host to interview others. That's an experience I never thought I'd have! Here is the interview of me about my work (and you'll see I'm wearing my "Bench at Giverny" scarf sold at national department stores):
Here is my interview of the amazing musician, composer and arranger Jimmy Calire (who among other things toured worldwide with the famous band America)(and you will see I am wearing my "Love You by Nicole" kaftan):
I was so fortunate to have the fun learning experience of doing a TV interview with both Winston Wright (Ventura County Planning Department) and David Hansen (Ventura County Building & Safety). They are both so knowledgeable, professional, and helpful. Here is the interview – hope you enjoy it and learn as much as I did! (-and you will see I am wearing my "Love You by Nicole" kaftan)!
Medicine, the role of technology and pharmaceuticals in medicine, and healing are each such complex topics, so I was thrilled to have the opportunity to do two TV interviews of Dr. Kenneth Kafka, who shared a lot of insight about integrative medicine, traditional medicine, functional medicine, the role of genetic testing, the effect of stress and the stress response on the body, different modalities of healing, and more (-and you will see I am wearing my "Dance of the Fall Leaves by Nicole" kaftan):
Our area is so fortunate to have a knowledgeable and caring avian veterinarian, Dr. Christine Sellers. Avian veterinary medicine is a relatively unusual focus, and she is tremendously knowledgeable and also works with the Santa Barbara County Wildlife Care Network. Here is our television interview, which covers everything from chickens to pet birds to wildlife rescue (and I am wearing my "Windmill & Cows by Nicole" kaftan):
Another wonderful memory was being a professional narrator (along with Dominic Byrne, a well-known BBC personality and narrator) for my children's book, "Inca Dink, the Great Houndini." I even took a photo of my Leonberger dog Inca with me to the recording studio, for inspiration. If you search for Inca Dink, Great Houndini in the Apple app store you will find it, or you can find it through this link: Inca Dink, The Great Houndini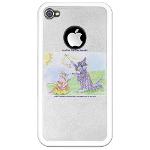 Here is an excerpt of my narration – but I need to say that BBC personality Dominic Byrne also narrated Inca Dink, The Great Houndini for this app, and Dominic Byrne's narration is brilliant:
Please visit
IncaDink.com
to learn more.
New Fun on the Horizon: I just finished writing the lyrics for an entire musical! It will be awhile before the final product is available to the world at large – but stay tuned!

Below is screen show sharing some additional posts on a variety of things that might interest you – you can click on whichever post interests you to read the full post – ENJOY!