My first musical collaboration was because of the kindness and talent of Robin Frost, an international, award winning composer. Robin elected to put my poetry to music – working side-by-side with Robin in his amazing studio are some of my happiest memories. I owe quite a bit of my musical courage to him! Following is an example of one of our first bits of creative fun together. Robin Frost used my lyrics "House Cleaning Rag" to write the following ragtime song (and you can hear I won't win any awards for my singing)!
I have been so lucky to enjoy a few musical collaborations with brilliant musician Dr. Kenneth Kafka – here is an example of the wonderful music Dr. Kafka wrote for my "Moonlight" lyrics:
I've been thrilled and honored first to be interviewed by an award winning local TV station, and then to serve as a guest host to interview others. That's an experience I never thought I'd have! Here is the interview of me about my work (and you'll see I'm wearing my "Bench at Giverny" scarf sold at national department stores):
Here is my interview of the amazing musician, composer and arranger Jimmy Calire (who among other things toured worldwide with the famous band America)(and you will see I am wearing my "Love You by Nicole" kaftan):
Ojai Mayor Johnny Johnston couldn't be more informative about water supply, air quality, fiscal responsibility and accountability, the importance of tourism in Ojai, getting involved in community service, and more. Thank you Mayor Johnston! -and if you notice that the earrings perfectly match the kaftan, it is because both are based on my Dance of the Fall Leaves design 🙂 Here is our interview that aired 5 times on television in October 2017 and is available on YouTube, etc:



Thank you Mayor Johnston for all you do!
One of my favorite interview subjects was John Moore, Editor of the Ventura County Star. John was so informative in his discussion about journalism – just a wonderful guest in every way. He oversees the online and digital versions of the Ventura County Star as well as traditional print media, and it was fascinating to hear him talk about how the business of journalism has changed. John covered everything from fake news to confidential news sources to the business of journalism. It was also a treat to visit John at the Ventura County Star headquarters – the newsroom was very much like the old movies – a huge room full of reporter desks. It was a bit intimidating to be interviewing such a pro! This interview of John Moore has aired 5 times on television so far. Here is my interview of the talented John Moore, Editor of the Ventura Country Star, online:
I was so fortunate to have the fun learning experience of doing a TV interview with both Winston Wright (Ventura County Planning Department) and David Hansen (Ventura County Building & Safety). They are both so knowledgeable, professional, and helpful. Here is the interview – hope you enjoy it and learn as much as I did! (-and you will see I am wearing my "Love You by Nicole" kaftan)!
Medicine, the role of technology and pharmaceuticals in medicine, and healing are each such complex topics, so I was thrilled to have the opportunity to do two TV interviews of Dr. Kenneth Kafka, who shared a lot of insight about integrative medicine, traditional medicine, functional medicine, the role of genetic testing, the effect of stress and the stress response on the body, different modalities of healing, and more (-and you will see I am wearing my "Dance of the Fall Leaves by Nicole" kaftan):
Healing applies to animals too! Interesting fact: Just like there is physical therapy for people, there is physical therapy for dogs – and someone who specializes in physical therapy for dogs first has to be a physical therapist for people! Learn more here about some of the many facets of physical therapy for dogs, in my television interview with Karen Atlas of Atlas Physical Therapy for Dogs in Santa Barbara. I had no idea that this existed before my own dog needed physical therapy, which has included the underwater treadmill (to reduce weight on his bones while he exercises) and laser treatments. Here is the television interview which aired 5x on TV – and of course I am wearing my kaftan based on my "Raining Cats and Dogs" artwork (there are rainboots in that design also):

Our area is so fortunate to have a knowledgeable and caring avian veterinarian, Dr. Christine Sellers. Avian veterinary medicine is a relatively unusual focus, and she is tremendously knowledgeable and also works with the Santa Barbara County Wildlife Care Network. Here is our television interview, which covers everything from chickens to pet birds to wildlife rescue (and I am wearing my "Windmill & Cows by Nicole" kaftan):
Another interview was of expert jewelry designer John Muscarella, who couldn't have been more informative about the new world of jewelry design, talking about 3D printing, CNC machines, the many different colors and types of gemstones and precious metals, what chemically enhanced and artificial gemstones are, and more. This interview of John Muscarella has aired 5 times on television so far. Here is my interview, online:
John Muscarella lets us see jewelry as a creative art form that blends creativity with technology, gems and precious metals. With respect to technology, the interview shares the role of the computer and computer software (also called CAD – computer aided design) in jewelry design, including also a brief discussion about 3D printing machines and CNC (computer numerical control) milling machines in jewelry design. The interview also goes over the 5 most valuable types of gems; different colors and types of diamonds and sapphires; how diamond cuts have changed through the years (miner's cut, bruning, European cut, and multi-faceted modern cut); what it means for a gemstone to be chemically enhanced; what an artificial gemstone is; and how technology is blurring the lines between artificial gemstones and natural gemstones. In terms of precious metals, the interview briefly addresses platinum, gold and silver precious metals; how varying the alloys in gold produces different colors of gold; and how you tell the difference between white gold and platinum.
Dr. Redd shared her tips on retirement in this television interview scheduled to air five times on TV in February 2018. One of my favorite tidbits from this interview was her insight that some other cultures use the word JUBILATION instead of the word 'retirement' (and the word 'retirement' does sound so … tired). Here is this interview (I am wearing a scarf based on my "Bon Jour" artwork):

In 2017, I was asked to read two of my works for television broadcast – very fun indeed! Both works had a nod to knitting, in honor of my Mom, my Aunt, and my two cousins all of whom encouraged my exploration of the diverse world of knitting. Here is my short story "Nessie" that was broadcast on television five times in 2017. In this short story, I had fun juxtaposing the traditional with the modern with the futuristic.
Another of my readings broadcast on television in 2017 was my poem "Life is Like Knitting." Following is the video of the reading, and below the video I have put the poem itself. I wore the "Dance of the Fall Leaves" kaftan based on my "Dance of the Fall Leaves" artwork.
As background on the poem itself, I had written about knitting, and life, some years ago, when I was starting anew before I met my wonderful husband. Knitting was a lovely part of my relationship with my Mother and also with my wonderful Aunt Barbara and her daughters Rika and Claire. The poem is apropos of so many of life's changes and decisions:
Life is Like Knitting
Life is like knitting
Sometimes each stitch falls easily into place
Each row upon row flowing with grace
And then, a mistake, not easy to erase
A choice must be had
Do we go ahead flawed, looking a bit bad
Or do we unravel and then
Begin, begin, begin again?
With each new start
The old design deliberately picked apart
Carefully the yarn from the needle unfurls
Undoing all the knits and pearls
Cautious not to harm
The tender texture of the yarn
This life's thread must be used to stitch again
In our universal pattern of row upon row, til time's end
There is no shame in each start anew
No matter how many restarts or how few
The rows undone
In the redoing are part of life's fun
The lessons learned along each knitted way
Can be used another day
To last, to warm our souls a little longer
Making our life's knitting that much stronger.
(c) 2006 M. Nicole van Dam. All Rights Reserved.
Another wonderful memory was being a professional narrator (along with Dominic Byrne, a well-known BBC personality and narrator) for my children's book, "Inca Dink, the Great Houndini." I even took a photo of my Leonberger dog Inca with me to the recording studio, for inspiration. If you search for Inca Dink, Great Houndini in the Apple app store you will find it, or you can find it through this link: Inca Dink, The Great Houndini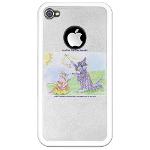 Here is an excerpt of my narration – but I need to say that BBC personality Dominic Byrne also narrated Inca Dink, The Great Houndini for this app, and Dominic Byrne's narration is brilliant:
Please visit
IncaDink.com
to learn more.
New Fun on the Horizon: I just finished writing the lyrics for an entire musical! It will be awhile before the final product is available to the world at large – but stay tuned!

Below is screen show sharing some additional posts on a variety of things that might interest you – you can click on whichever post interests you to read the full post – ENJOY!